BrandedOffers, a Los Angeles based company, builds specialized solutions in the Lead Generation, Consumer Content and E-Commerce Verticals. We focus on building owned and operated sites that provide maximum yield while driving high intent, quality leads and sales. We work in multiple marketing arenas including web, mobile and pay per call within the Finance, Insurance, Debt and Direct to Consumer Product Verticals. From Click to Exit, we don't just generate leads and traffic, we build brands that convert!
Lead Generation
By building the best online brands and properties, we use every piece of data as the basis for designing an effective, ROI-Driven Online campaign.

Real-time Analytics
We manage in real-time the success of all of our campaigns by utilizing in house automated technology and human knowledge. In doing so, we have developed a best of breed optimization system for increased success.

Success Optimization
Using our proprietary intelligent lead management platform, we provide the best tools and metrics for our partners.
Our Process
It's Unique, it's Redefined and it Works!
Lead Generation
As Industry experts in Lead Generation we pride ourselves in providing holistic solutions from top converting brands. From start to finish we customize platforms to insure the highest rates of success at the best ROI.
Analytics
The secrets to success are in the numbers! Our proprietary analytics platform gives us the ability to geek out on data every day. We pride ourselves in finding unique ways to increase performance – every percentage point counts – especially when the volume is high.
Lead Quality Measurements
Managing lead quality is all in the set up. Specialized tracking, combined with internal filters and quality measuring tools, gives us the ability to not only manage the quality of the leads but also scale the good and eliminate the bad.
Quality Lead Output
Premier results are the expected output of our intelligently built systems. Customized to fit the needs of our partners, our results speak for themselves. Our goal is simple: High volume - High quality leads at the best ROI. Get started by clicking Partner Portal at the top of your screen.
FOR PUBLISHERS
Owned and Operate Brands
We are always optimizing and re-inventing our brands to keep up with the markets changing needs.
Customizable Landing Pages
We will create landing pages specific to your traffic to increase conversion rates.
Industry Leading Payouts
We will beat any payout to earn your business.
On Time Payments
Millions of dollars in payouts each year to our partners. On-time, Every time.
FOR LEAD BUYERS
Lead Generation
Customizable and Scalable campaigns built to meet your individual goals in any industry.
Success Optimization
Transparent tracking used to deliver quality leads with the highest ROI
Real Time Analytics
We geek out on data with our proprietary analytics platform
Quality Lead Output
Delivers you the highest quality leads at a price point that's profitable.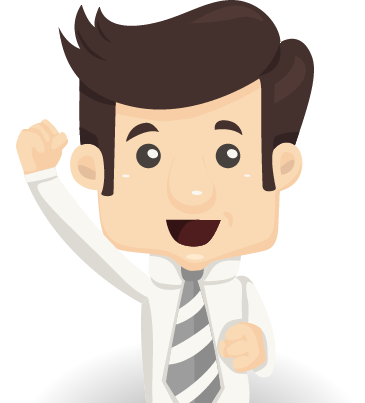 We pride ourselves on doing business the right way. Providing value, transparency and a true partnership. We believe aligning objectives is the key to success. Lets see what we can do together.
Executive Team
Industry veterans dedicated to your success.
Rick Bennink
President / Chief Executive Officer
Rick founded Brand Ventures, Inc. in 2010 and launched BrandedOffers.com shortly after to become one of the industry's leading brand incubation companies for lead generation and content development. His responsibilities include all day to day operations, finance, sales and company direction for BrandedOffers. He's also been known as a force to be reckoned with at the poker table.
---
Brian Murphy
Chief Operating Officer
Brian joined BrandedOffers as a partner in the early part of 2012 to give direction and focus to the development and vision for new products and media partners. His responsibilities include but are not limited to business development, new product development as well as client and partner management. You might find Brian in a lifeguard chair during the summers keeping our beaches safe or making a mean old fashioned for the team.
---
Thomas Hayes
Chief Marketing Officer
Thomas became a partner and BrandedOffers CMO in early 2014 to head up the internal media and strategy. His responsibilities include all aspects of internal media, new site concept to completion and partner relation management. Thomas is a well-known golfer and a pretty damn good one at that - if you ask him.
Some of Our Brands